In 2017, I was lucky enough to be invited to the annual mt Factory Tour. Read all about my experience visiting the quaint town of Kurashiki at one of the most colourful times of the year.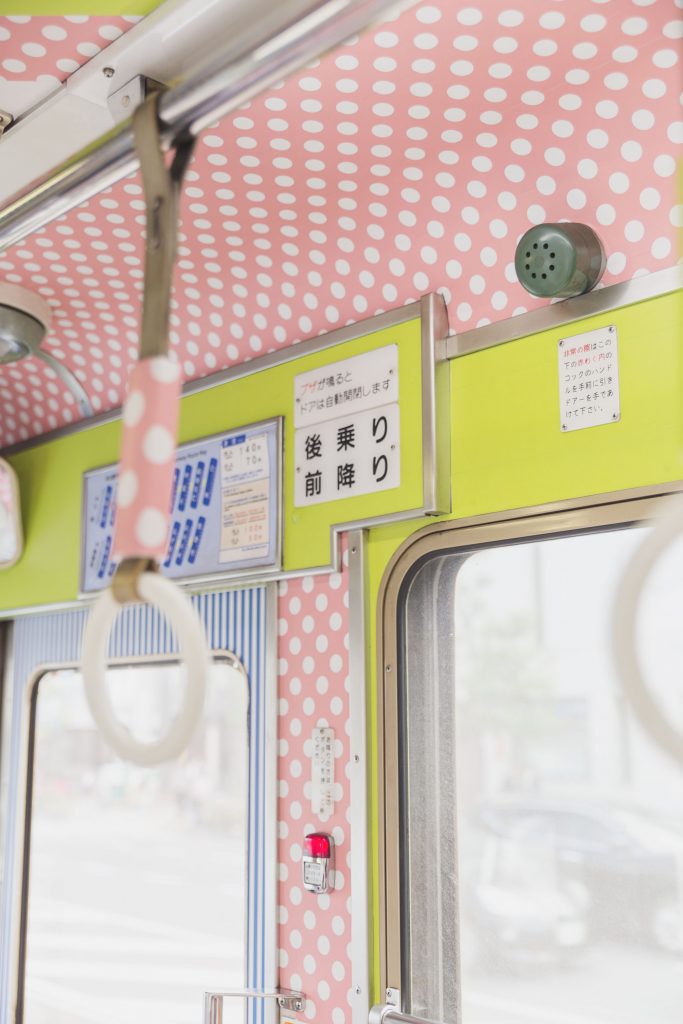 In my second of a series of blog posts in partnership with Japanese brand mt Masking Tape, I detailed everything you need to know to be in with a chance of winning their incredible mt interior photo contest. One lucky winner will be invited on an all expenses paid trip to Japan, to attend the coveted annual mt Factory Tour, located in the quaint Japanese town of Kurashiki. In this post, I would love to tell you about my experience of the annual mt Factory Tour— as I was once fortunate enough to experience it first-hand.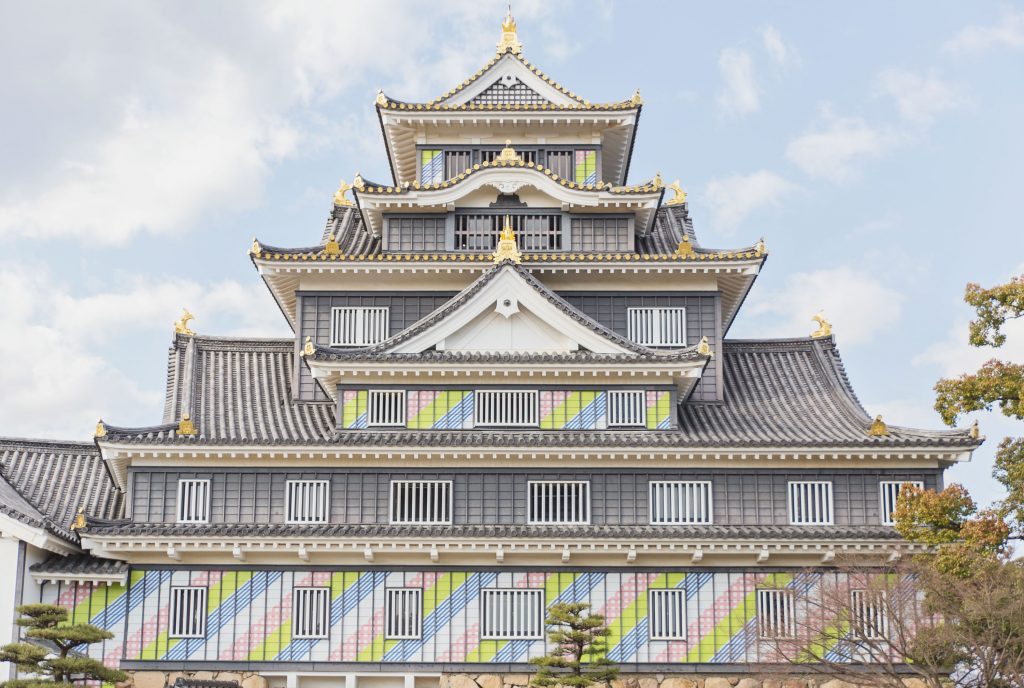 If there is one thing that I truly believe in, it is synchrodestiny— the idea that life is full of divine coincidences. My unabashed love for washi tapes has connected me with so many wonderful, like-minded individuals from all corners of the globe— with a very special mention to Anabella, in particular. A number of years after following her beautiful Instagram account— which undeniably showcased her love for washi tapes— we were fortunate enough to meet at an Anthropologie event in London. Needless to say the two of us clicked almost instantaneously, and agreed to meet again whenever she found herself back in London.
A number of months later, while visiting Mexico, I received a call from Anabella giving me the news that we had been invited to the mt Factory Tour Vol. 6! Needless to say, I was utterly speechless. Even to this very day, I still can't quite wrap my head around the fact that were invited to one of the most exclusive, sought-after experiences in one of the most beautiful countries in the world. Without hesitation, we accepted.
Upon arrival in Tokyo, we were immediately in awe of our surroundings. There is nothing quite like arriving in Japan in Sakura season— it is a magical, awe-inspiring sight to behold as cities turn pink in celebration. On our first day, we woke up to a delicious breakfast consisting of pink Sakura pancakes, green tea and a mouth-watering selection of Japanese pastries. Later that day, we embarked on our journey to Kurashiki.
Stepping into the Japanese town of Kurashiki during the annual mt Factory Tour is like stepping into a world of technicolour— with shops and businesses adorned in whimsical, decorative mt displays. Even the tram taking us to the factory was beautifully decorated with washi tape. And that was only the tip of the iceberg.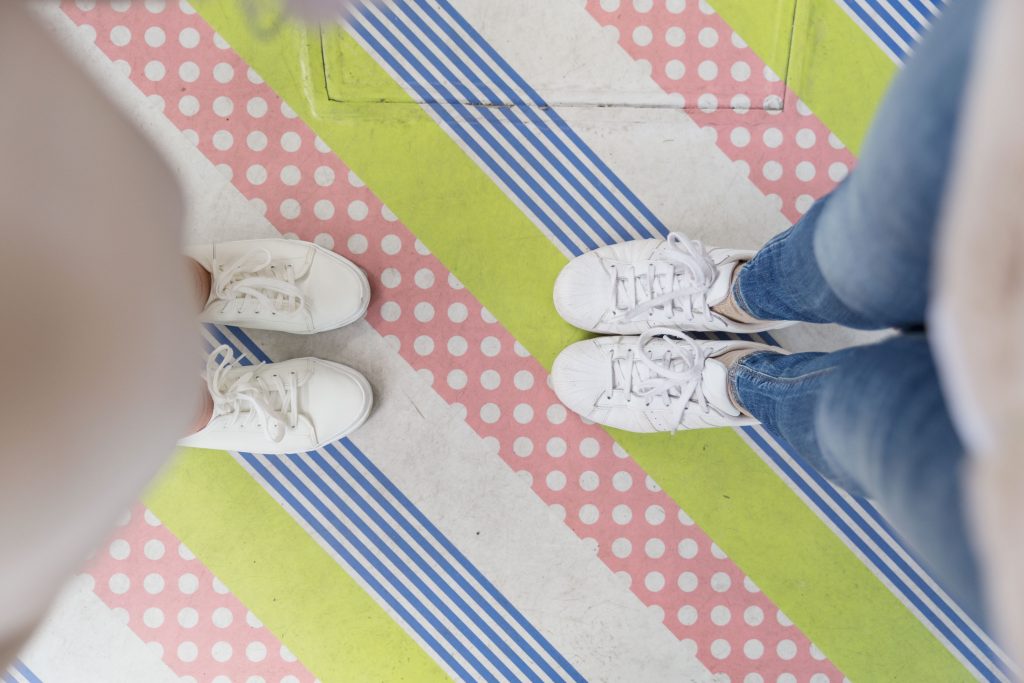 Upon arrival at the factory, we were politely greeted with a tote bag full to the brim with exclusive mt Factour Tour Vol. 6 washi tapes, as well as origami paper. It's these small, but incredibly generous gestures that truly make you feel as though you are part of something very special— and there's no doubt you are.
We were then guided through the factory tour and— although we weren't permitted to take photos from the inside— it was a wonderful experience where we got to learn about the fascinating tape-making process first-hand, gaining a unique insight into how it is created, cut and packaged from the experts themselves.
Following the factory, we were guided through a small museum that showcased a Mini Cooper which, every year, is whimsically decorated with different washi designs— another example of just how versatile washi tapes can be. We were also led to an exhibit which showcased all of the washi tapes ever created by Kamoi Kakoshi, even from the very beginning. There was also an exhibit which showcased all of the posters that have ever been created for the various fairs and events in which mt has participated all over the world.
Perhaps one of the most exciting parts of the tour was the workshop in which we each could make our own different creations using washi tapes of all colours— a once-in-a-lifetime experience for any washi tape fanatic. At the end of the tour, we were able to visit a pop-up store which offered washi tapes of all designs— from exclusive Japanese designs to a large selection of the mt CASA line. You could even buy washi tapes per kilo— that's right, per KILO! Which works out cheaper than washi tapes bought elsewhere. Of course, I took advantage of this opportunity, and bought a multitude of tapes in pastel and neon colours.
We left the annual mt Factory Tour feeling high on life— it was a beautiful experience that I felt so privileged to be able to share with someone so special, who shares the same love for colours and joy as I.
Even in the days following our experience of the tour, we had such a delightful time exploring Kurashiki, Okayama and Tokyo— immersing ourselves even further into the wonderful world of mt. From mt pop-up shops, to creative space workshops and even trams fully decorated with mt patterns— Japan at this time of the year is a paradise for any washi tape enthusiast. I found myself enthralled in the excitement and colour!
As I reflect on such a joyous time, I am still so grateful to mt for the experience. Don't forget— you could be in with the chance of experiencing the joy of the annual mt Factory Tour yourself, with Kamoi Kakoshi's mt interior photo contest. For more information on how to enter, please read through my previous blog post.
To those of you who enter, I wish you the very best of luck! I will be here rooting for you! If by chance, you happen to win, I would love to hear about your experience. Trust me when I say that I could talk about washi tapes for hours on end. Stay tuned for the last blog post in this series, where I will be talking more about Kamoi's mt CASA line— a hitherto rather unknown collection of masking tapes created by Kamoi.