Experiencing a mental block that stops your ideas is more common than you think.
Like you, there are many creatives going in circles around a concept, finding no connection to its inspiration or a happy ending to their projects.
The funny thing is that, most of the time, what prevents your ideas from flourishing, is solved by one simple step: Asking for help.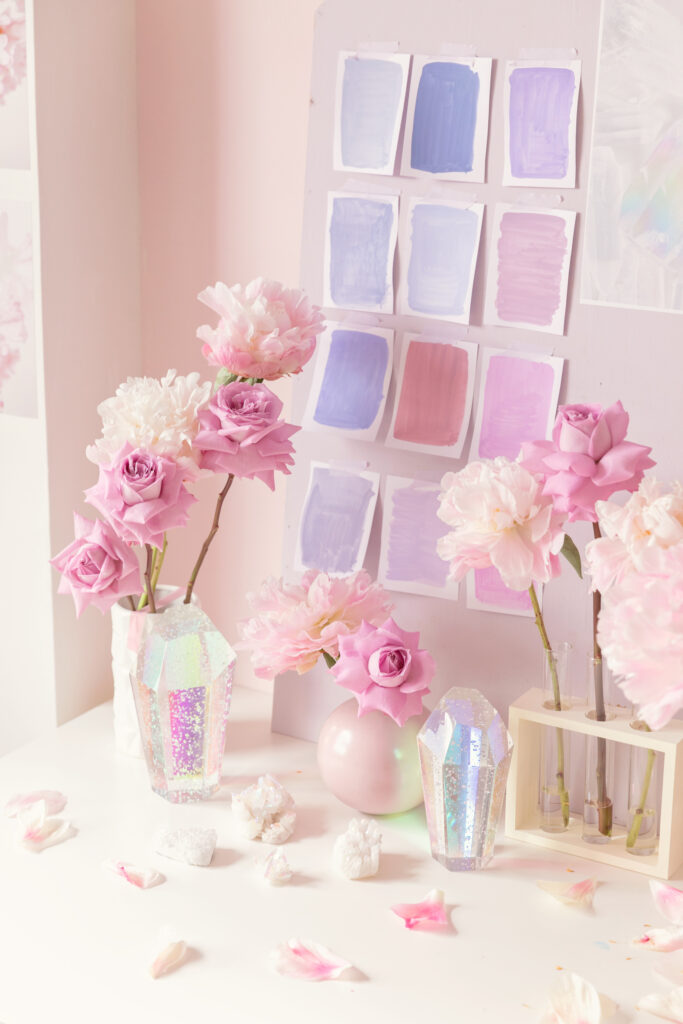 I think of mentoring as "accompanying you on the path already traveled". 
I know that, without a doubt, it will help you to rediscover your creative spark, confidence and motivation.
In my years of experience, I have seen two constants in my students and collaborators who come to ask for advice:
✴They are overwhelmed with doubts that can be resolved in a few minutes, and they don't know it.
✴They feel insecure about how to target their passion, dedication, and effort.
I know that can change with creative mentoring, all you need is a few minutes dedicated entirely to your project to find what you are looking for; clarity, guidance and motivation.
I'm here to bring out your creative genius.
Mentoring is for creatives like you if...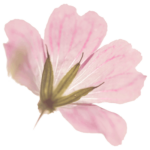 You are putting off the delivery of a wonderful project, because of technical hesitation in photography, editing or design.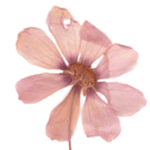 You are afraid to start your brand, or your dream, because you feel insecure in being authentic.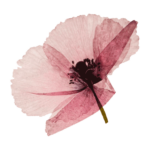 You want to incorporate visual storytelling on Instagram to give it coherence, and achieve the emotional connection that you have dreamed of.
You are a whirlwind of ideas that travel aimlessly, or you are about to abandon your true vocation, due to simple obstacles that you perceive as giants.
Let me accompany you.
Do you know why I am telling you this?
✴Because creativity should be a path to happiness.
✴Because people like you should connect with the heart through beauty, art and design.
✴Because your intuition is your most powerful tool.
✴Because if there is no beauty, I can help you create it.
✴Because every day there are women out there who love what they do and need to express it.
✴Because I don't believe in mass design. I believe in creating to transcend; create to connect and create to thrill.
What you can discover in a creative session:
It's beyond a simple session. It's a magical and mystical session. My work begins when I meet you and read your energy, in order to know what it is that you require of me in order to create, and let out the magic that is in you.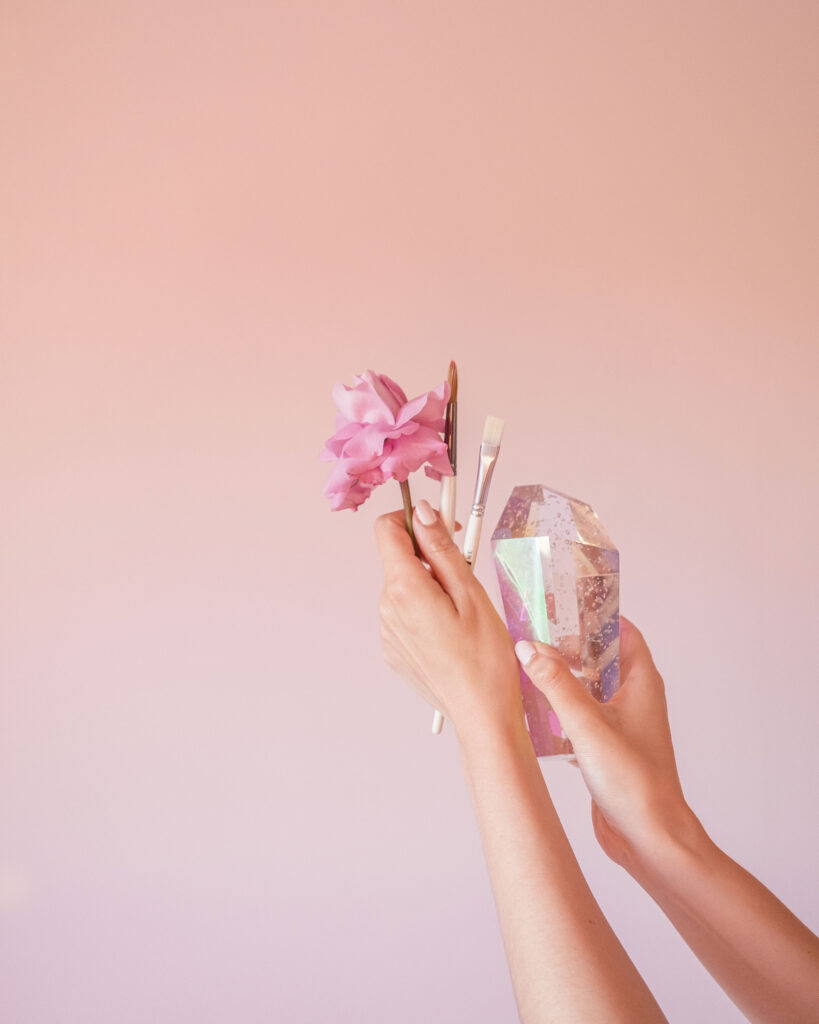 Photography techniques (cameras, lenses, styling) or editing (Lightroom, Photoshop or mobile apps), to take advantage of your creations and bring out the most beautiful images that really communicate what you want.

Ideas to start a personal brand from scratch, finding your unique stamp and get your heart to beat with your creation.

Visual storytelling, to give a new face to your brand and make it genuine, memorable and unique.

Strategies, so that your Instagram account achieves the objectives you pursue, and radiates the beautiful reflection of your essence and personality, with a strategic nod to the algorithm.

Advice to ensure you are on the right track and open your eyes to other areas of opportunity that make your social media shine, like never before.
Can you imagine all these possibilities at your fingertips?

Welcome, I would love to collaborate with your dream and help you leave behind your fears and doubts to realize your creative purposes.
To me, it is worth dreaming.
How a one hour personalized 1:1 session works:
We will talk and work on your goals.

Through an intuitive approach we will discover what it is that blocks your creativity.

I will solve your specific doubts about the questions you bring to the table.

I will show you how to build your story through images and how to tell it, in order to connect and enchant your audience.

I will teach you how to use the range of tools that Instagram has, and that will give color and light to your projects or personal brand.

Ensure that your ideas can take shape with advice and suggestions in a clear, simple and purposeful language, dispelling your blocks, saving you time and reducing effort.
Getting in touch is easy, no matter where you are in the world. You only need internet access, a computer or tablet with a webcam. We will be chatting live on Zoom or FaceTime.
Ready to reconnect with your creativity and get excited again?
Want to know more about me?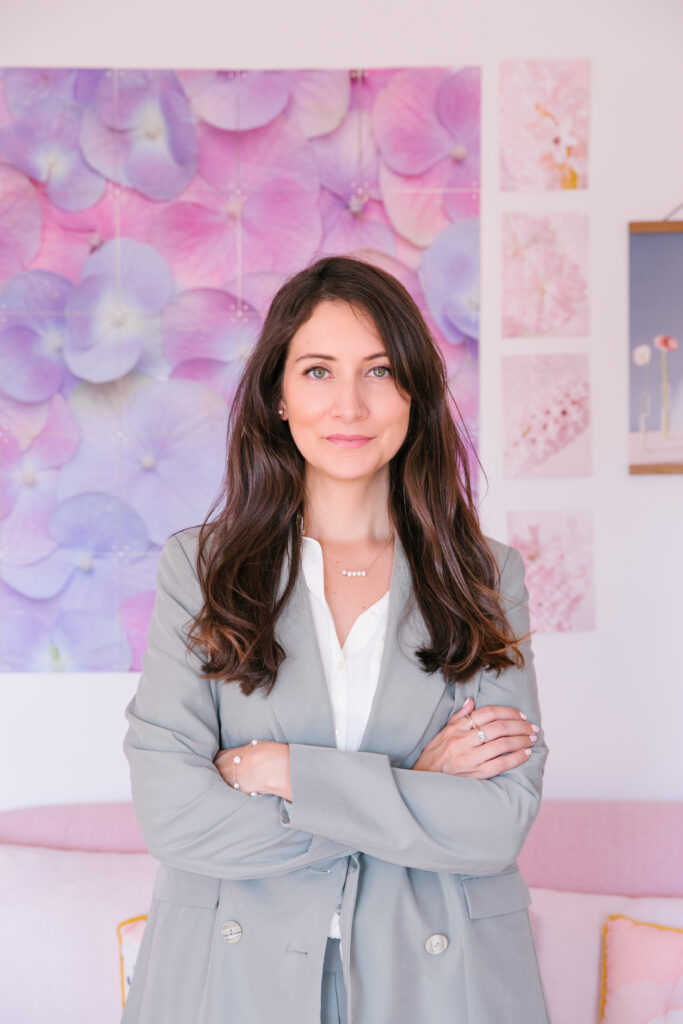 Hello, I am Marioly Vázquez.  I have a master's degree in art management and I have more than 7 years creating original content. 
Years ago I studied a degree in Business Administration, although there was always a spark that called me to the world of creativity.
It was a spark that little by little I channeled into projects that shone with their own light.  I would be lying if I told you it was easy, actually, I overcame the challenge of understanding my ideas and shaping them into successful projects.
Without a doubt, the effort, dedication and inner trust, brought me closer to my passion: design and photography.
Today I create campaigns and photo content still life, set production, lifestyle, video stop motion and graphic solutions in a holistic way, for brands like Dyson, Oral B, Ford, Unilever, Deliveroo, Air Wick, Swatch, Ted Baker,  among other.
And I love it.  Although I also love working with independent brands and entrepreneurs passionate about their creations, and dream to share them with the world.
Are you an artist, photographer or creator? Today I want to help you overcome your creative blocks.
Thoughts about my mentoring sessions
She is a transparent, consistent, positive and professional woman. She likes to connect with you on a deeper level so that she can help you properly. It is not just a mentoring session, it is a special connection with your purpose and calling. In addition to that she brings her industry experience to help you a lot along the way.
I was struggling to find inspiration and felt really stuck. I took Marioly's course and decided to book a 1:1 session. She is SUPER talented and learning from her is so inspiring. She is also highly empathic and genuinely cares for people and their struggles. Her sessions are a must, completely worth it.
The session with Marioly was a moment full of emotions. Starting with meditation and ending with clear direction, ideas and motivation to get my project going.
"I found @cestmarie, one day looking at new accounts on Instagram. From that moment I stayed with her. I call her "the queen of pastel colors", it was love at first sight for her perfect feed. Thanks to what I learned in your Visual Storytelling course, I have been able to reach more people and grow my account. I am super grateful because it is always available, it transmits good vibes and it is pure inspiration ".
Fill out this form and I'll get back to you.