A few weeks ago we finished the first Creative Postcards project with great joy.
And if you ask me how the experience was, I could summarize it in two words: transformative and unforgettable.
It was such an amazing project that I decided to continue it so other girls can experience the magic of creating as part of a community.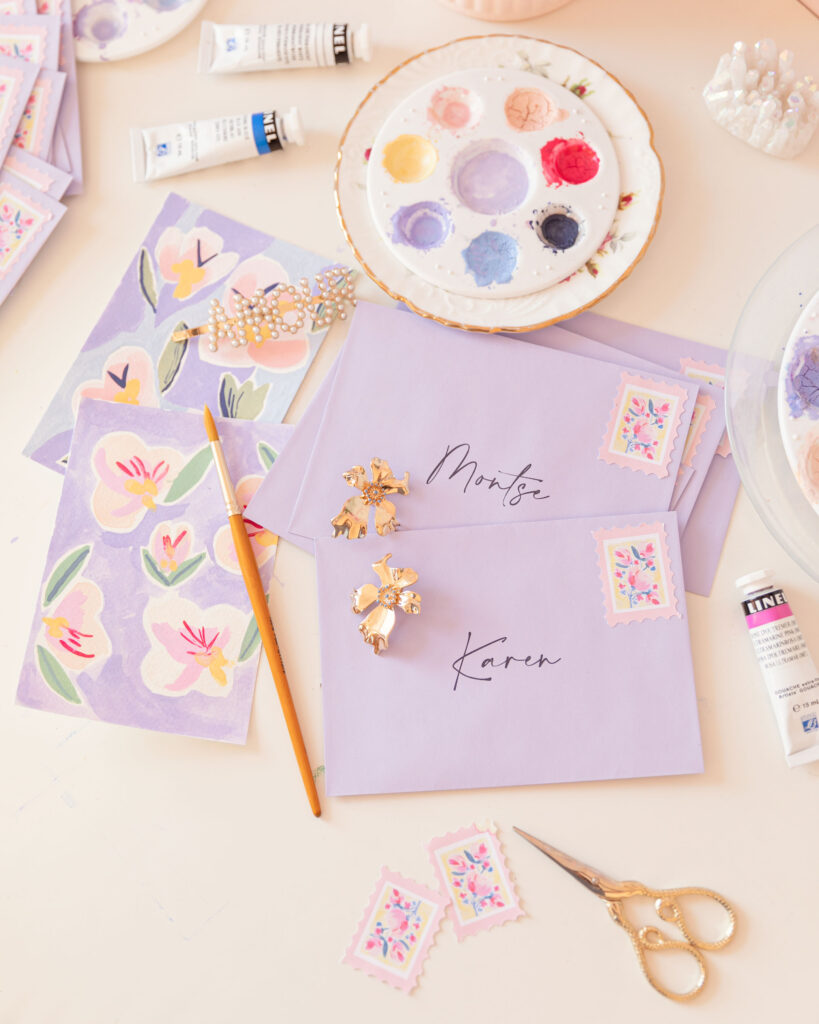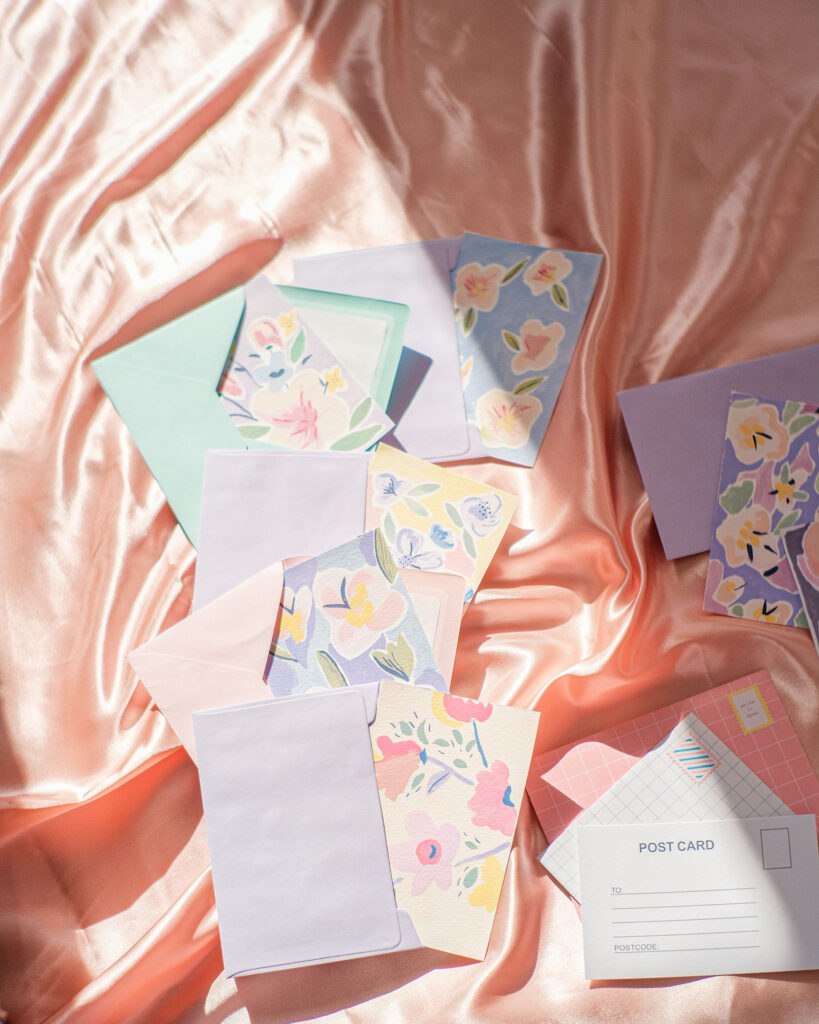 The project began with a simple trip to the supermarket and an idea of ​​escape amongst so much uncertainty and canceled trips. In fact, I have to confess that at the beginning I was a little scared to start the project, but I can't go against my desire to create for long.
So I prepared a creative guide and launched the project. I never thought that what began as a creative project to encourage me to overcome my fears while sharing what I have learned, would become the beginning of a great community.
I met 20 girls from different parts of the world who decided to change their routine and dare to explore their greatest potential. What did all these girls have in common? They were all united by the desire to translate their art into a creative project and the joy of being able to share it through a postcard that would soon reach its destination.
Several of them had taken creative mentoring sessions with me and they were quite motivated, with more clarity and ready to express their ideas.
During the project, I looked after the group giving them tools and motivating them, but the magic happened spontaneously. We were sharing about our readings and inspirational Fridays became quite an adventure.
This project was a great lesson for me because beyond distracting us, it kept us focused on showcasing our essence and capturing it in each postcard. Without a doubt, this project showed us that we can achieve anything when we decide to believe in ourselves.
At the end of the project I went on a creative retreat to take space and dedicate it to the projects that are coming. I remember that the girls proposed to finish the project through Zoom to get to know us all and it was the best experience.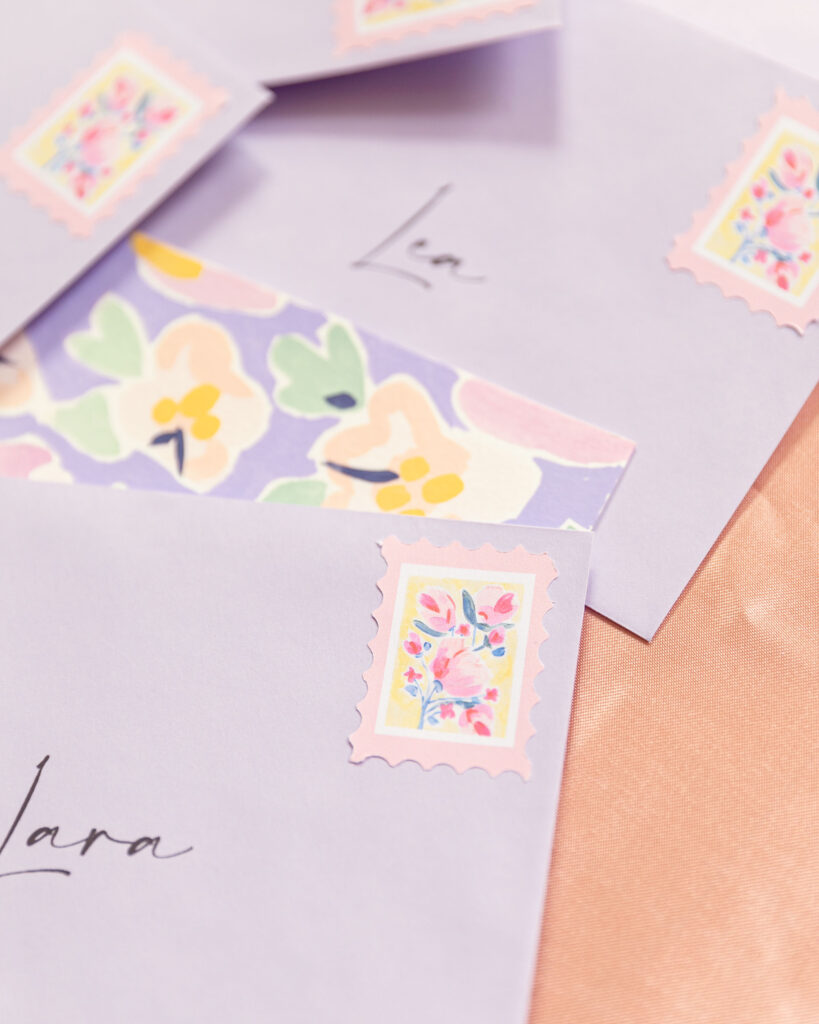 3 lessons for your creativity projects:
If you are in the process of starting a project, here I share 3 creative lessons that will help you succeed in the creative project you want to carry out:
1. Know your creative rhythm:
It is normal that along the way we began to experience doubts about the project, sometimes a little discouragement or many responsibilities at the same time. However, although we all worked on a common project, each of us designed the strategy that best helped them to finish the postcards.
Some worked on a postcard per day, others worked on them in sections and some decided to finish them all at once.
2. Use a Creative Guide… and follow it:
We all agree that it is most effective when you have a plan (theme, color palette and concepts) before starting the project.
It is important that you can feel free to improvise and be creative, but it is most effective when we make those creative adjustments using guidance and keeping to a set plan.
Although the girls joined the project with the intention of showing themselves their great creative skills, the famous "Imposter Syndrome" is always looming. If we don't know how to control it, we can start stressing or doubting our potential. This is why it is important that you believe in yourself and enjoy the journey. Some days will not be so good but discipline is key.
And as a bonus, here I share the most important lesson of all:
4. Surround yourself with people who support you and create in/as part of a community.
There is nothing more satisfying than feeling accompanied in the creative process and working in a community. The girls shared their progress and also the days when they weren't very motivated. Even so, we were there to give each other support, words of encouragement and to remind us why we started the project in the first place.
I would say that the postcards brought us something else: they became the common thread that would lead us to meet such talented women, to grow and learn to create in a community. The distance did not seem to exist and little by little we were sharing our impressions about art and creativity.
To all the girls, you do not know the joy that meeting all of you and being able to support you all this way has given me. Be on the lookout because we will soon start the new project of Postales Creativas.
I encourage you to put these tips into practice and discover what you are capable of creating.
If you are also interested in working on your creativity together with different women in the world, then you cannot miss the next editions.
Register here to be the first to know when a new group opens.
1:1 Sessions
If you need help in your creative journey I've created a 1:1 mentoring program. I help women get clarity and connect with their creative flow so that they can make ideas bloom.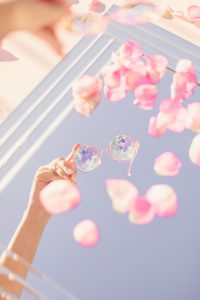 This has been one of my mottos since I started this wonderful creative journey with photography.
Read More »