Washi tape: inexpensive, easy to find and oh-so-versatile. But what exactly is it?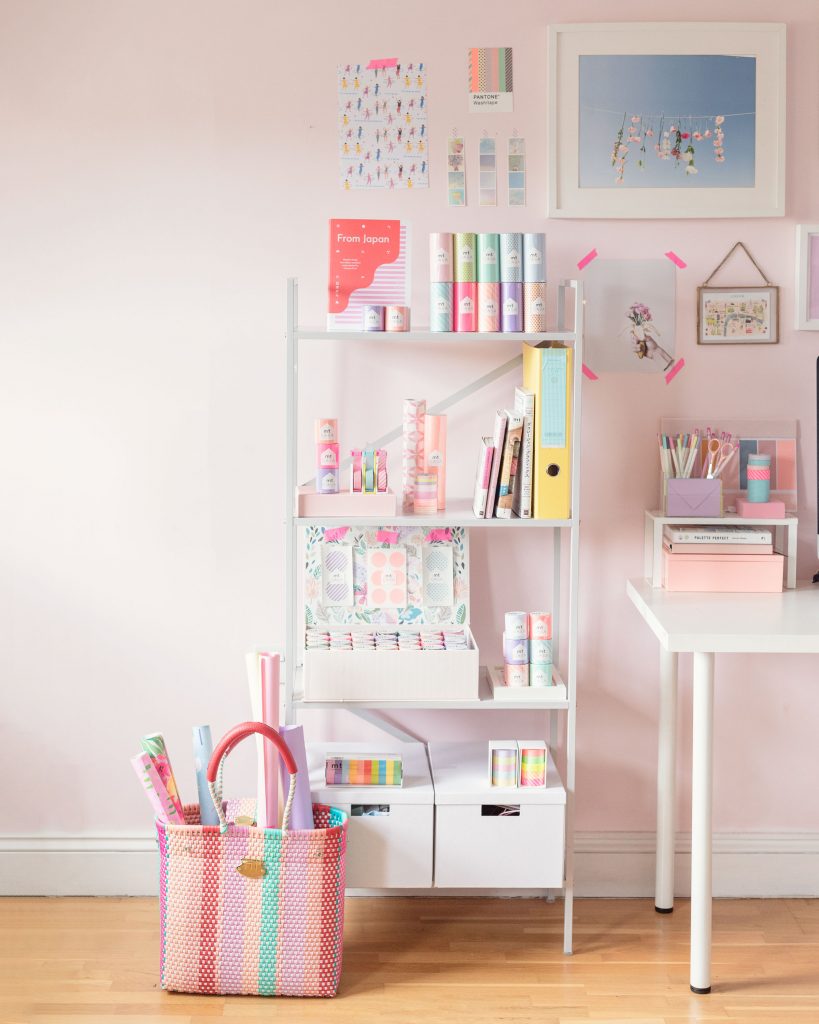 As an avid crafter and lover of exploring the depths of creativity— I am a self-confessed washi tape enthusiast. Of course, if you have followed my online journey for the last number of years, you'll be well aware of that fact. However, for those less familiar with the artistic phenomenon, I would love to take this opportunity to introduce you to something that holds a special place in my heart.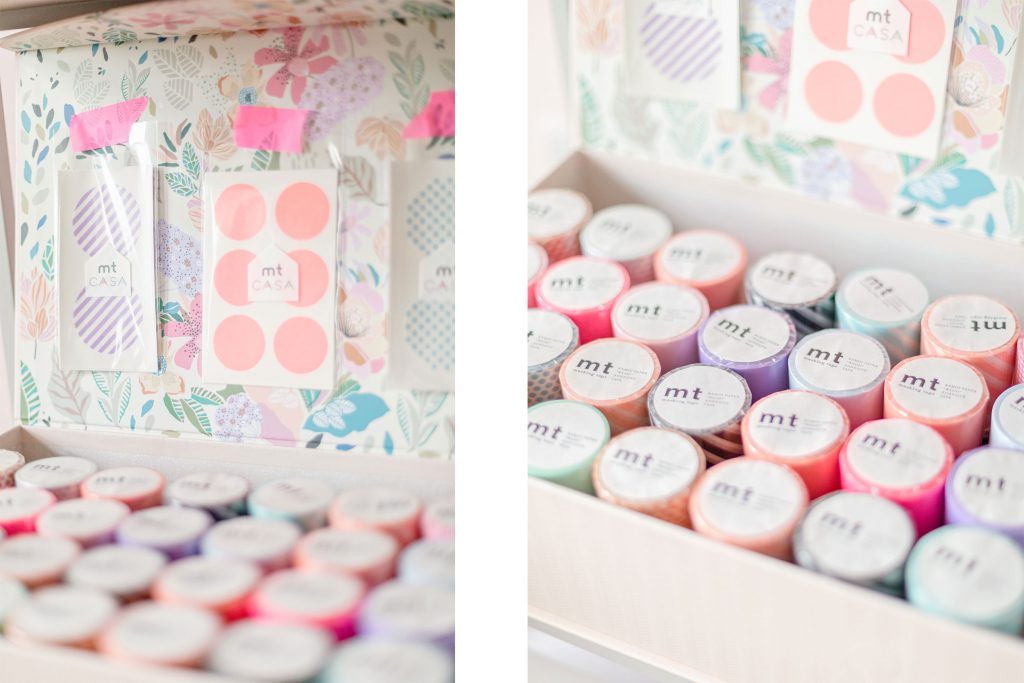 But before I delve in, what exactly is washi, I hear you ask? And where does it originate?
Derived from the Japanese characters "wa"— meaning "harmony", often used to symbolise Japan itself— and "shi"— meaning "paper"— "washi" directly translates to "Japanese paper". Known throughout the West for its beautiful, intricately painted or printed-on designs— this textured, lightweight paper is made from Japanese plants— of almost any kind— but most commonly, gampi, kozo, mitsumata and hemp.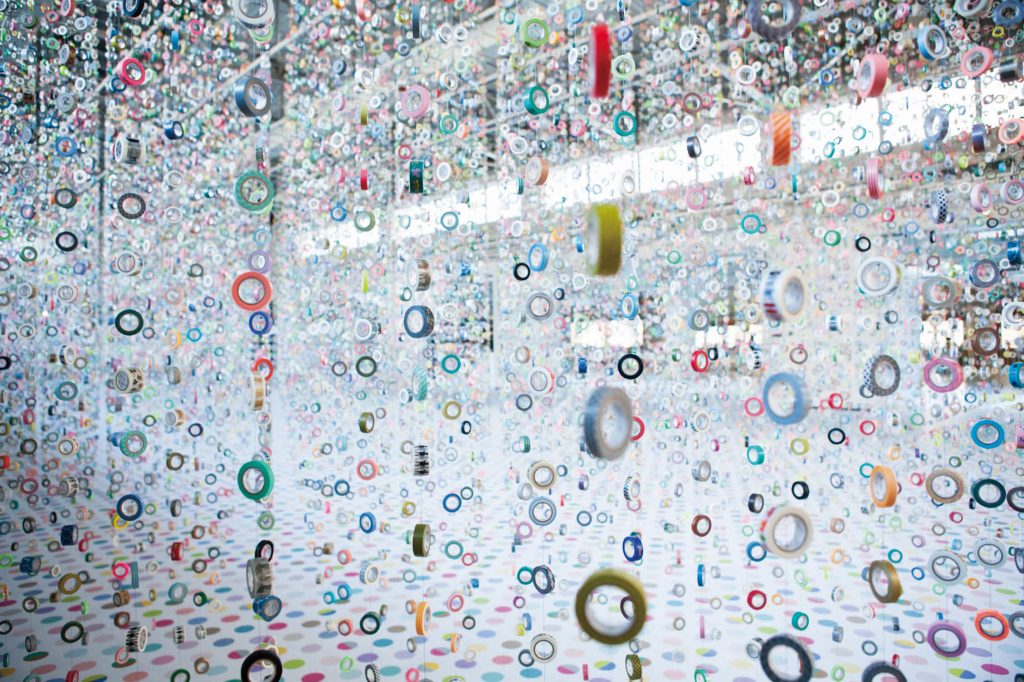 Fast forward to 2006— the year washi tape began its boom to the phenomenon it is today.
One particular aspect of washi tape that I, personally, find so inspiring lies within its origin story. It is a story of art, passionate creativity and the act of finding divine beauty, even in the tiniest of details. In 2006, a small group of female artists approached Japanese masking tape manufacturer, Kamoi Kakoshi, and presented them with a book filled with art they had created using the company's industrial masking tapes— originally intended for use as a tool as opposed to an art supply. Regardless, the artists politely requested that Kamoi Kakoshi manufacture colourful masking tapes with varying designs for purely artistic purposes.
It was this very request led to the birth of mt masking tape. With some initial hesitation, Kamoi Kakoshi eventually decided to follow through with the request, starting with twenty colours designed to showcase the profoundly unique beauty and unmistakable versatility of their tape. Needless to say, the tapes were a hit amongst artists, crafters, and designers alike, all throughout Asia, and gradually, the rest of the world.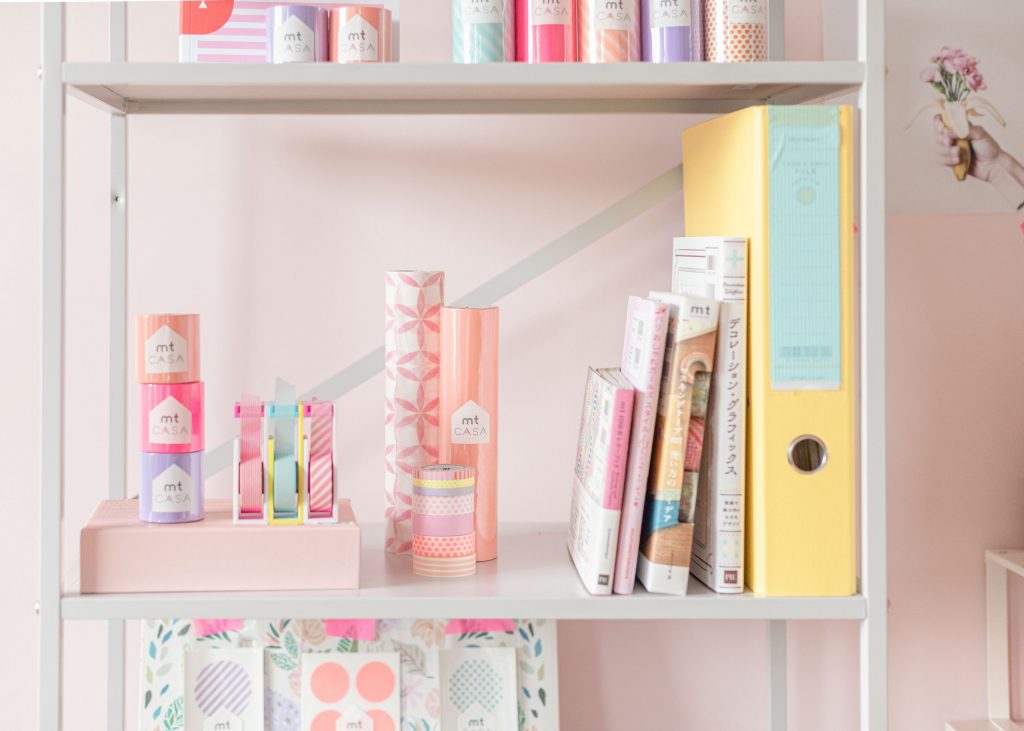 Thus, Kamoi invented what we describe as "washi tape" today. Since the beginning, they have been innovating their products— introducing new designs each season and collaborating with artists internationally. This, combined with the fact that Kamoi (mt) is one of the few creators with manufacturing competence, and the fact that "made in Japan" is a credible quality claim— puts Kamoi in unique standing.
With a multitude of washi tape creators to be found online hailing from every corner of the globe— it is, without a shadow of a doubt, the quality of Kamoi's mt that truly sets them apart. Participating in some of the biggest design fairs in the world— Maison & Object, Milan and London Design Week, to name but a few— their design-orientated, beautifully coloured tapes lead the way in the world of masking tape.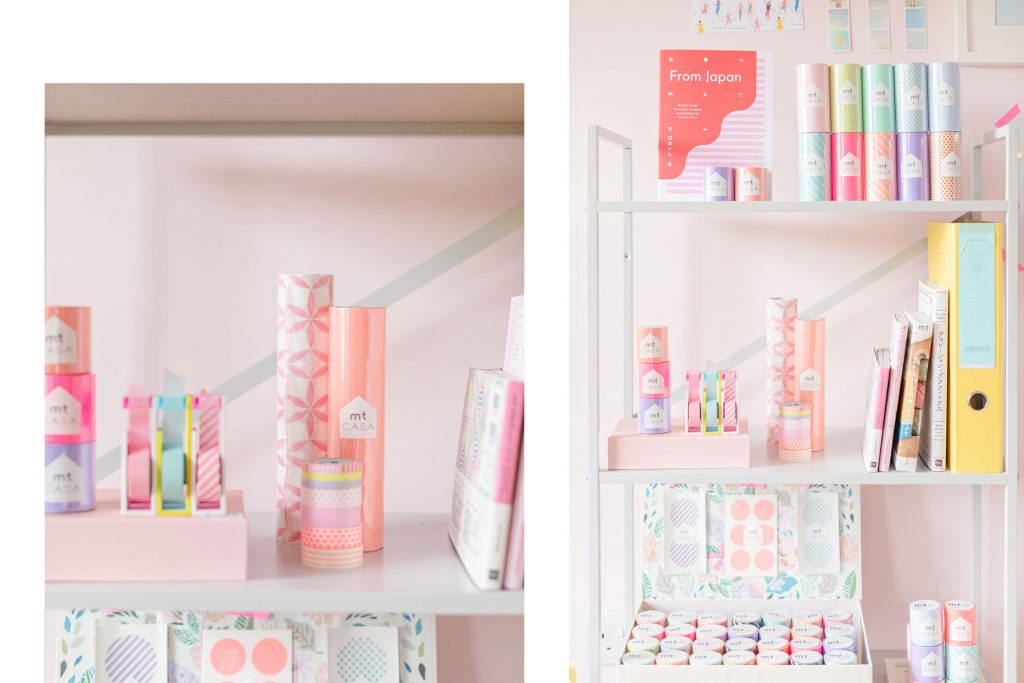 A surprising fact is that the tapes are not always made outright from washi, however, it is the washi-like designs, lightweight and texture that gives them their widely accepted name. While the term "washi tape" is popular throughout the West, generally speaking, in Japan, the tapes are simply known as masking tape.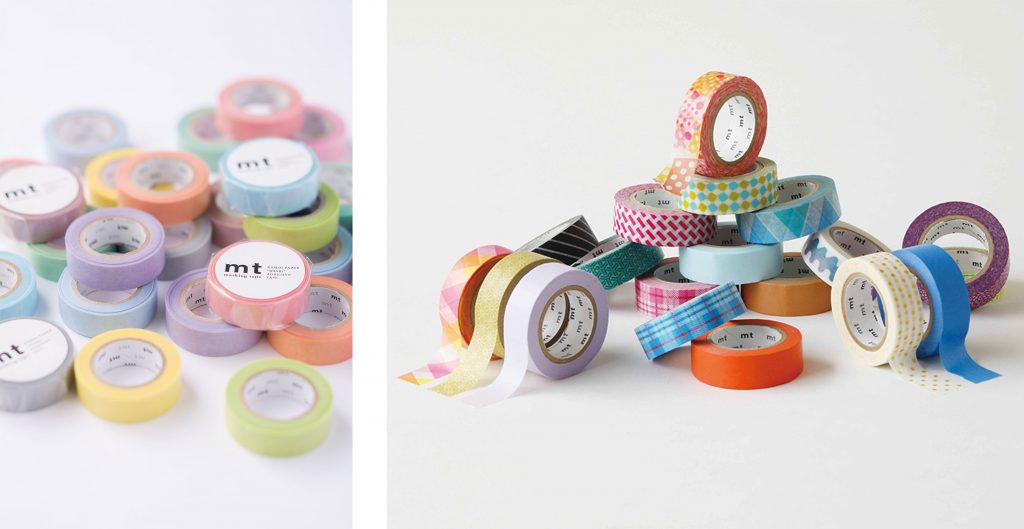 That being said, you shouldn't confuse them with traditional, hardware store adhesive masking tape. Oh, no. You see, the great thing about washi tape is that it yields a multitude of uses— far more than your hardware store masking tape. Whether you're using it for crafts, clothes or even interior design— washi tape is quite literally a creative's dream, and an undeniable necessity for your DIY arsenal (trust me on this one!)
As well as being able to tear it and stick it, you can also write on and easily reposition or remove washi tape, without leaving any annoying sticky residue or unsightly layer of glue behind. All in all, it is incredibly easy to use, which is arguably what makes it so favourable amongst artists, crafters, designers and DIYers alike.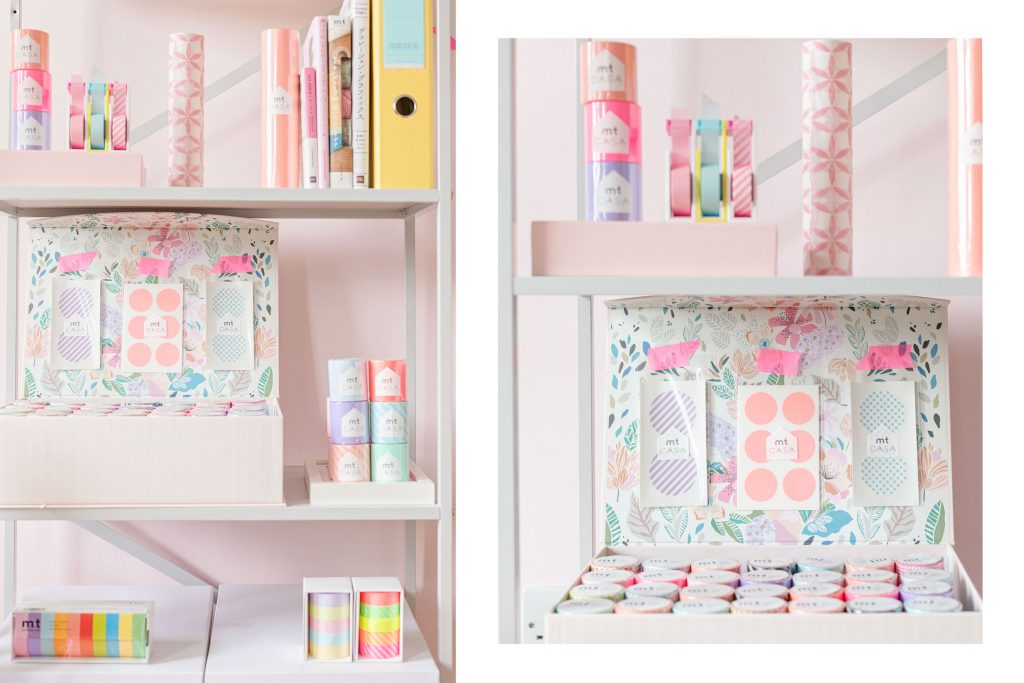 When I first discovered mt whilst still living in Mexico a number of years ago, it was quite simply love at first sight. The excitement of being able to fill notebooks, spaces and walls— to name but a few— with striking colours and designs had my creative heart racing. Not only have I, personally, used washi tape as a staple in my own arts and crafts throughout the years, but I have also used it for functionality and to introduce subtle yet notable pops of colour into my interior design. I even launched a project on Instagram, where I created street art using washi tapes— take a look by searching the hashtag #washistreetmaria!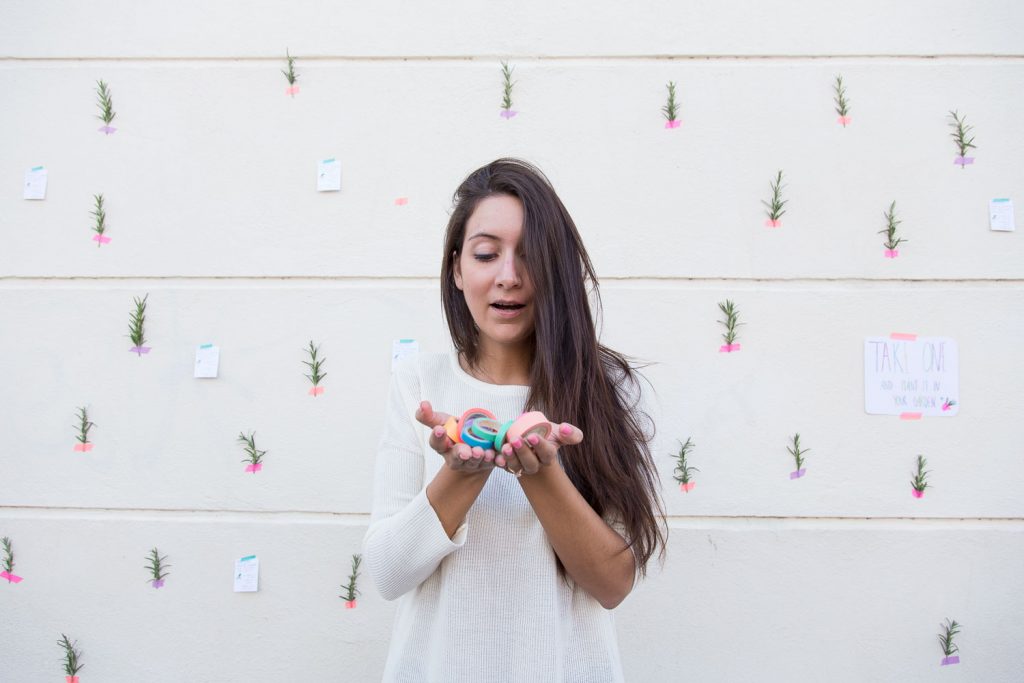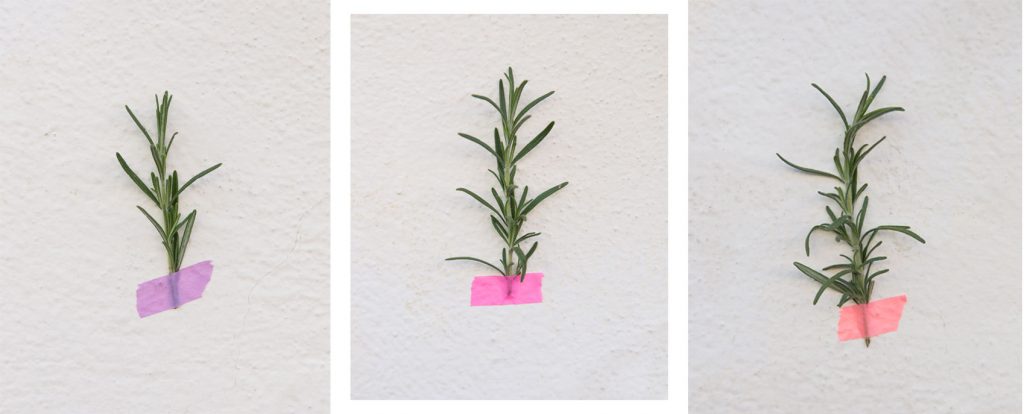 It's true, that with just an ounce of creative energy and idealistic vision, you can stick washi tape on virtually anything to instantly transform it from regular and mundane, to something fun, exciting and aesthetically pleasing. Overall, I think the entire concept of washi tapes— from their intriguing history to what they are today— speaks to my creative soul. That is why, no matter where life takes me, I will always hold a special place for my tapes, simply for the sheer, intricate beauty they can offer, regardless of where I might be.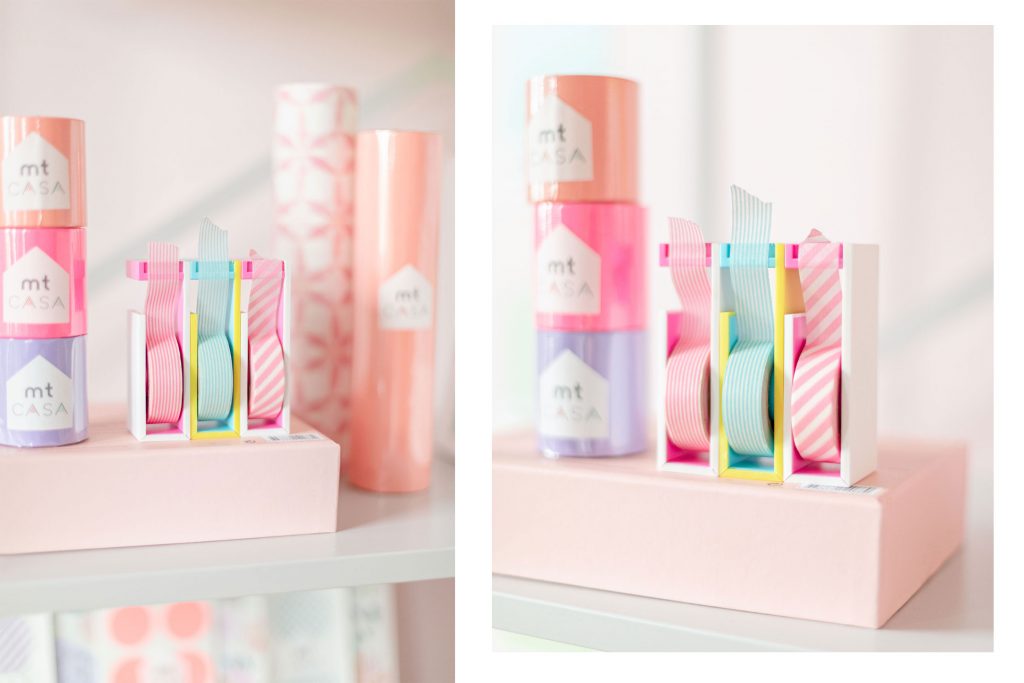 As an ambassador for Kamoi Kakoshi, I have been given the incredible opportunity to share with you the launch of their photo contest, in which one lucky winner will get the chance to travel to Japan for Kamoi Kakoshi's annual mt factory tour— something that I have experienced first-hand myself, and simply cannot recommend enough. Stay tuned for the next blog post in this series, where I'll be telling you everything you need to know about the contest, including exactly how you can participate, as well as heaps of inspiration.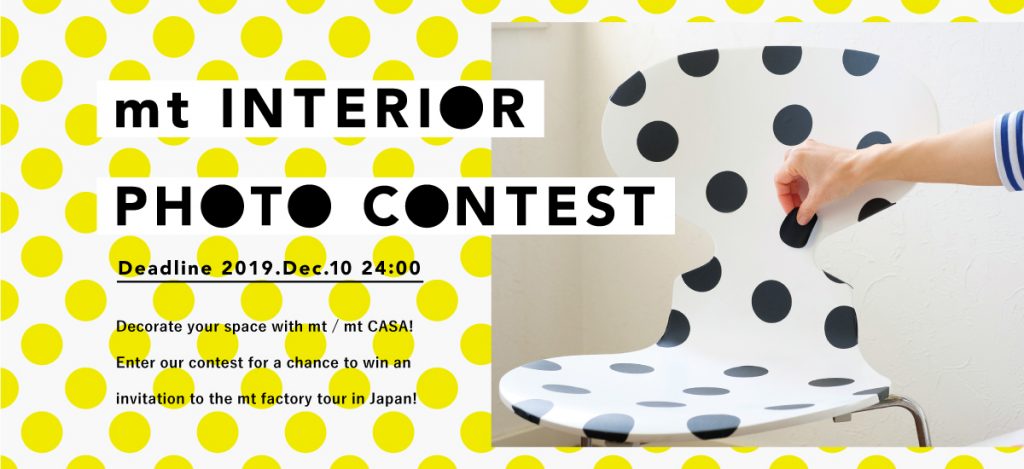 I found I could say things with color and shapes that I couldn't say any other way.

Georgia O'Keeffe​​​