I haven't posted here in a while, and that is because I have had some resent changes in my life and I've been trying to adapt to all of them. I quitted my job (will love to tell that story soon) and then went back to Mexico for a few weeks. Then we came back to London and I had a trip planned to Sweden, which I will post soon! So after a few hectic weeks we went to Spain for the weekend. We were meeting my in laws in Zaragoza for a day and then headed to Madrid.
That next day we headed to Madrid and I was really excited about this. Ten years ago I visited a good friend of mine in Madrid. It was one of the first flights I did all by myself and I remember a feeling of being nervous but also excited. I was living in Paris and hadn't done much travel arounf Europe, but I really wanted to visit Madrid. In a smartphoneless era I somehow managed to find my way through the city and really enjoyed myself. Now ten years later I saw this city with different eyes, I remember some bits, but other where not as I remembered. I love going back to places after a few years and realize how not just the city has changed and evolved, but so do I.
I hope I can get to visit Madrid again for a longer time and really explore all its restaurants and night life! I guess if I return after 10 years so much will be changed and I know I will be in such a different stage in life.
Plaza Mayor de Madrid
Hotel Palafox Zaragoza
Plaza de la Justicia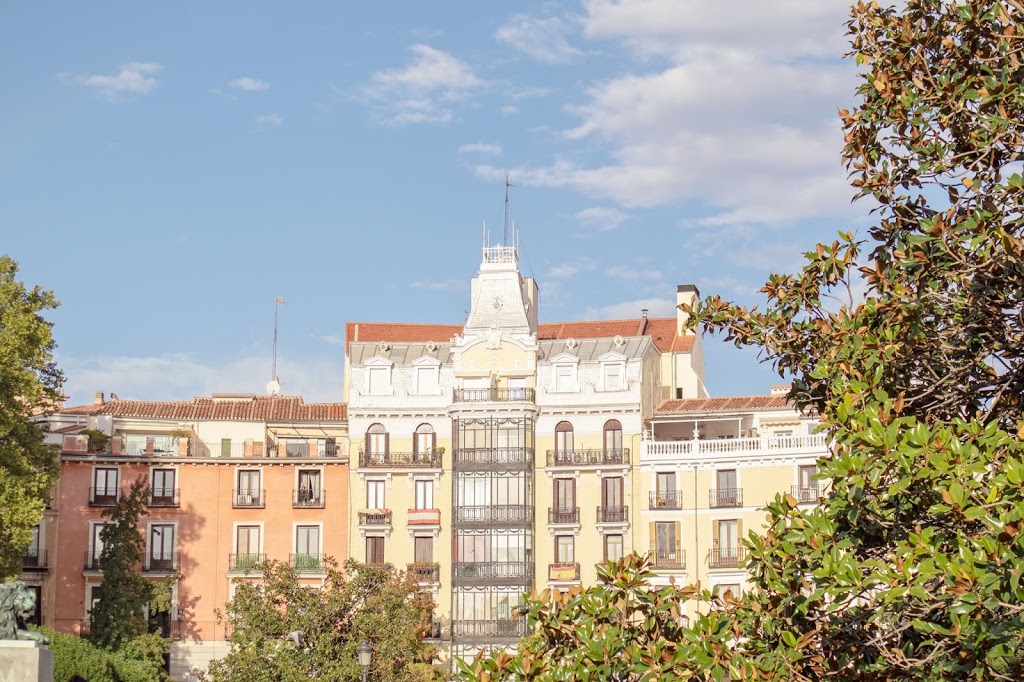 Campo del Moro
Palacio Real