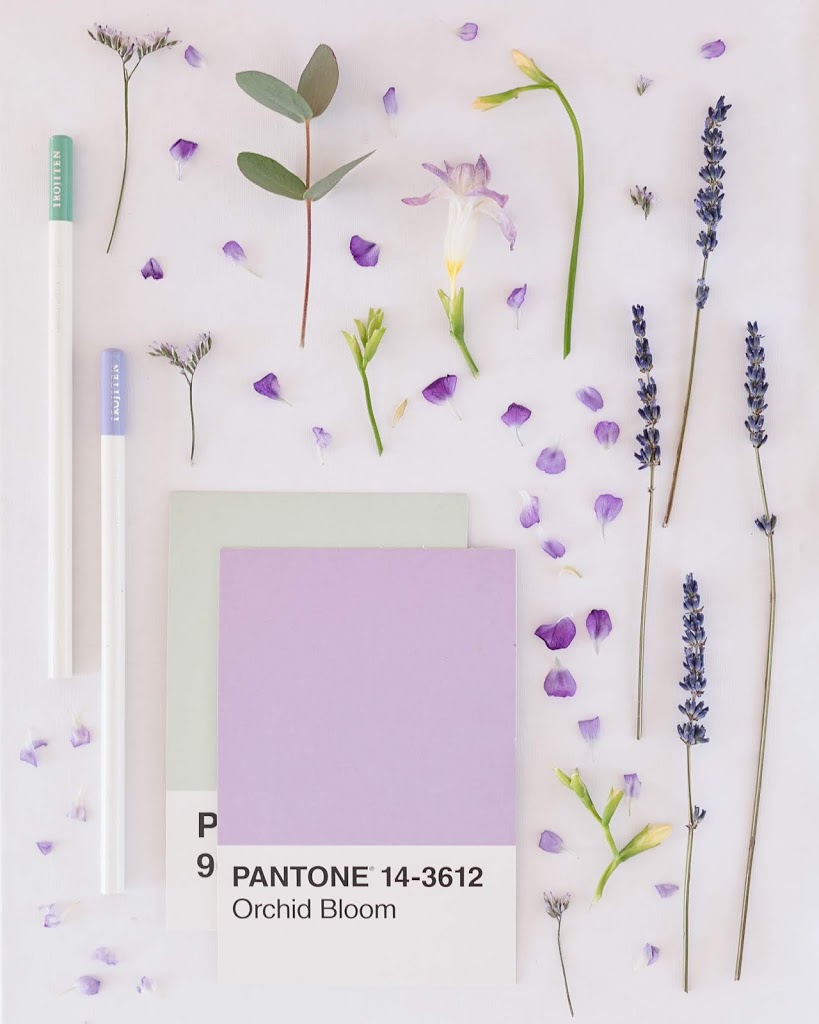 Last week I bought a gorgeous flower bouquet to decorate my studio. I then had to go on a press trip for Lodestar magazine to Sweden for a few days. We had a lovely time and I will be posting more about the trip and the photos soon to their website.
When I came back home I remember I had left the flowers at the studio, and I figured out they must have been dried by now. To my surprise, most of them where still quite alive and I was happy to see not all of them where dry. I tried to save the nice ones, at least to create a tony bouquet. While seeing the flowers laying around I notice a distinctive colour palette, purple hues coming from the lavender, and lilac freesias to the green hues of the eucalyptus and the wisps of greenery. That is when I got my Pantone cards and decided to create a mood board.
This is the inspiration behind it.